BLYDE WAKE-UP CALLS
5 BURNING QUESTIONS TO BAS VAN TONGEREN – CEO OF YARRAH ORGANIC PETFOOD
The past years have laid bare many truths about our current model of capitalism — the severe income inequality and the belief that improving human lives and taking care of the environment are expendable for better profit margins. The changemakers in the growing Certified B Corporation community are demanding an end to the myth that profits must come at the expense of purpose, and environmental and social care. It's time to wake up, it's time for action.
At Blyde we believe in questioning the status quo. We believe in the power of the collective, in taking a stand and inspiring people by showing what can and must be changed. In our weekly Wake Up Calls, Blyde stirs up hunger for positive change. We listen to several B Corp voices who talk about their call to action for companies around the globe today. By letting people from different perspectives and businesses speak, we would like to underline the important role of business in this decade of action. 'On stage' today: Bas van Tongeren,  the CEO of B Corp Yarrah: producer of organic pet food for dogs and cats.
Yarrah has been a purpose-driven company from its start in 1992. What was your actual wake-up call for contributing to a better world and the reason for starting your business? 
The business back then started in search of a healthier alternative in pet food. Finding pure, high quality ingredients and buying from people that had quality at the heart of everything they did, resulted in the choice for certified organic food. It was – and still is – the best guarantee that you buy something that meets the highest quality standards. And by doing so, we also contribute to a better planet, which is a very motivating choice. 
What is your call to action for companies around the globe? 
I would like to encourage other businesses to put people and planet at the centre of what they do. You would be amazed how much energy and fun that brings.
The Sustainable Development Goals are an important blueprint for making the world a better place. Which of these goals calls you most and why? 
The goal that calls me most is Sustainable Development Goal 13, Climate Action. The topics that specifically interest me are carbon reduction and biodiversity. These topics have been at the root of organic products all along. That is where we can have the biggest impact. If more people choose organic pet food, the crops and livestock of organic farmers will reach their full potential. This enables them to prosper and show others that this is the way forward in agriculture.
Call me a changemaker, let's fast-forward to 2030. What have you achieved? 
In 2030 we have made a significant step in reducing our environmental footprint (carbon footprint, water usage, energy usage etc) also for scope 2 and 3; we have launched innovative products or products with innovative ingredients that help reduce the burden on our planet and increase biodiversity. Lastly , we have increased our impact by convincing a larger group of consumers to choose organic pet food through increased marketing communication efforts.
If you could invite one company to join the B Corp community, what company would that be and why? 
I would choose the company with the biggest impact on the environment, governance and social impact.  Using all of its power and capital to make a change for the better. I would love to see Cargill fully commit to supporting a rigorous change in agriculture, seeing farmers shift to regenerative farming over the next 10-15 years.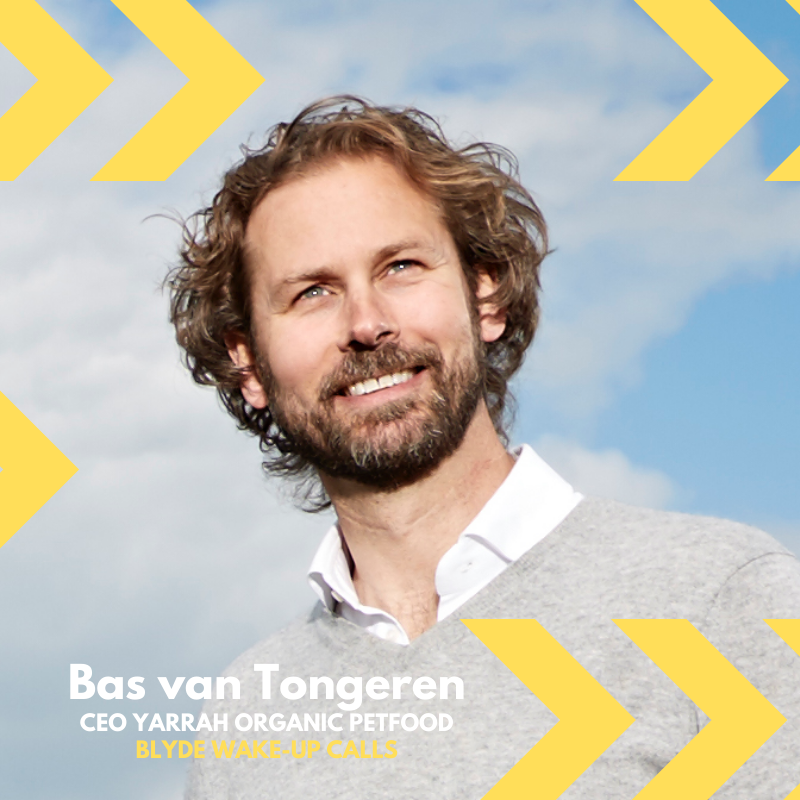 Hungry for more changemaker's stories? Read other Wake-up Calls here.
ps. There's more to come, so stay tuned. Follow us on Instagram!