BLYDE WAKE-UP CALLS
5 BURNING QUESTIONS TO CAROLINE HENNEMAN, HEAD OF MARKETING & GROWTH AT SQULA.
The past years have laid bare many truths about our current model of capitalism — the severe income inequality and the belief that human lives and environmental impact are expendable for better profit margins. The changemakers in the growing Certified B Corporation community are demanding an end to the myth that profits must come at the expense of purpose, and environmental and social care. It's time to wake up, it's time for action. 
At Blyde, we question the status quo. We believe in the power of the collective, in taking a stand and inspiring people by showing what can and must be changed. In the Wake-Up Calls, Blyde stirs up hunger for positive change. We listen to several B Corp voices who talk about their call to action for companies around the globe today. By letting people from different perspectives and business speak, we would like to underline the important role of business in this decade of action. 'On stage' now: changemaker Caroline Henneman, Head of Marketing and Growth at Squla.
Caroline, thank you for joining us and of course congratulations on becoming a member of the B Corp Community. What was your actual wake-up call for contributing to a better world and for becoming a B Corp?
Nothing particular, as it is already in our DNA! Squla, which is a part of Futurewhiz, has been founded on the belief that technology could enrich the educational system and that it offers new possibilities that could support all children. Our mission has always been to empower every child to grow. When we worked on sharpening our purpose last year, it was a natural step to become a certified B corp, 'formalise' our purpose and become part of a community with like-minded companies. It is the crowning achievement to our work.
What might have been a natural step for Squla, is not always the obvious step for other companies.  What would you say is your call to action for companies around the globe?There is a lot of discussion about profit versus purpose, but I don't think it's one or the other. The new way of business is combining both. Using your business as a force for good is very powerful. To me there is no other way to do business nowadays; our planet, environment and society is a common good. We are all responsible to preserve it and ideally make it an even better place.
 The Sustainable Development Goals are an important blueprint in preserving our planet and making it a better place. Which of these goals calls you the most and why?
This will probably be no surprise but that would be number 4: quality education for all. Education gives children a good start, self-confidence and a strong foundation for the rest of their lives. It's very important that we provide this for every child. That's why Squla is free of use during school hours and why we work together with different foundations like Stichting Leergeld and the Jeugdeducatie fonds.
Call me a changemaker, let's fast-forward to 2030. What did you achieve?
My dream is that all children have the opportunity to develop at their own pace and level. That they get the stimulation and motivation they need to get the most out of themselves and feel confident about their abilities. We are now operating in three countries – The Netherlands, Germany and Poland – but my dream is to provide this opportunity to all children, everywhere!
 So, Squla became a B Corp in November 2020, which makes you part of this powerful community. If you could invite one company to join the B Corp community, what company would that be and why?
Good question! Like I said before, I believe that using business as a force for good should be the (new) way of doing business in general. Therefore, I invite all companies to closely look at the way they are currently doing business and to take the B Corp assessment. The assessment provides so much insight into what areas you could improve as a company. Valuable for every business!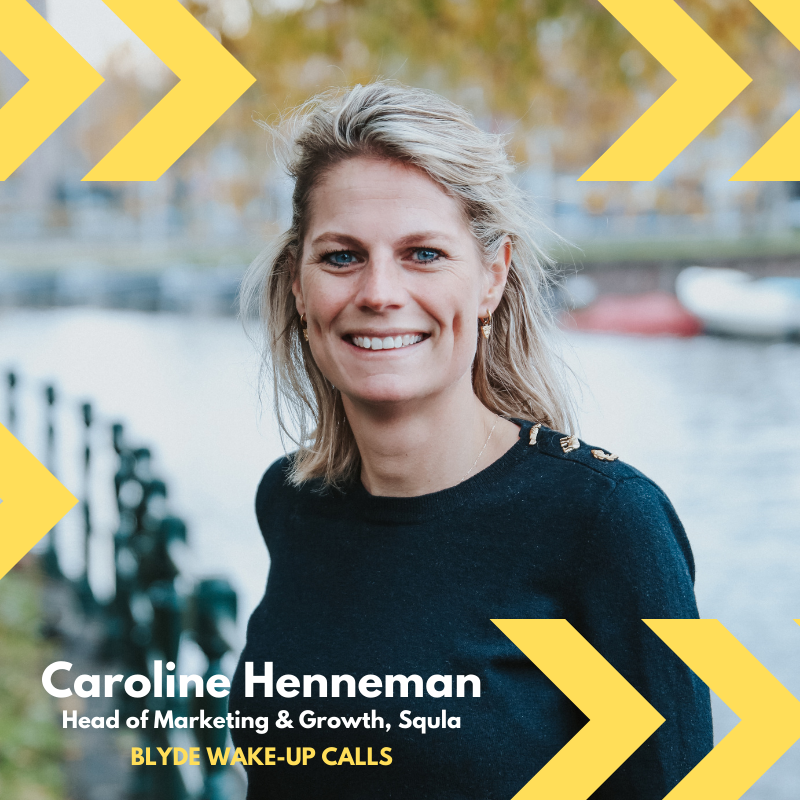 Hungry for more wake-up calls? Read the interview with Willem van der Schoo, CEO at Havas Lemz here.