BLYDE WAKE-UP CALLS
5 BURNING QUESTIONS TO ROLF COPPENS
,
CREATIVE DIRECTOR OF GRRR.
The past years have laid bare many truths about our current model of capitalism — the severe income inequality and the belief that improving human lives and taking care of the environment are expendable for better profit margins. The changemakers in the growing Certified B Corporation community are demanding an end to the myth that profits must come at the expense of purpose, and environmental and social care. It's time to wake up, it's time for action. 
At Blyde we believe in questioning the status quo. We believe in the power of the collective, in taking a stand and inspiring people by showing what can and must be changed. In the wake-up Calls, Blyde stirs up hunger for positive change. We listen to several B Corp voices who talk about their call to action for companies around the globe today. By letting people from different perspectives and businesses speak, we would like to underline the important role of business in this decade of action. 'On stage' today: changemaker Rolf Coppens, creative director of GRRR – an agency for meaningful matters.
What was your wake-up call for contributing to a better world?  
In 2002, we launched a revolutionary digital platform to teach media literacy to kids. This project really launched our agency and set us on the course of doing things with a focus on social impact. Once you shift your focus to this direction, it becomes an addiction. I get a lot of energy out of doing things with a deeper meaning, and the community of smart and passionate people that share this passion.
What is your call to action for companies around the globe?  
Find your focus. Look beyond profit and start focusing on people and the planet as well. Or, as I would rather say: people and planet first, without losing profit. We need to move beyond neoliberalist capitalism and towards a society in which companies do not only focus on serving shareholders, but on the interest of the public. Going for a B Corp certificate can really help you become a better business. Every three years you take an assessment in which you check your company on three aspects: people, planet and profit. Going through the assessment and the accreditation process has two clear benefits: you find out where you stand and inspire yourself to do better.
The Sustainable Development Goals (SDGs) might be a way for companies to formulate a 'why'. It gives them direction to make an impact and achieve a sustainable future for all.  Which SDG calls you most and why?
Of course we want to tackle all SDGs, but what really resonates is goal 11 (Sustainable Cities and Communities). A lot of things come together in making cities and communities inclusive, safe, resilient and sustainable. The city as a melting pot of challenges and opportunities has great values. For instance, we see Amsterdam taking a leading role in social equality and the energy transition. That is why we are really happy to work with the city of Amsterdam on these topics.
Call me a changemaker – your company in 2030… (biggest dreams, wishes, plans?)
We believe that creative agencies can have a huge impact on society because of their role as storytellers. However, they could be pickier about whose story they want to amplify. We want to play a crucial role in the agency world by setting the example in selecting clients and partners on their social impact. We believe that, in the future, the B Corp certificate will function as a selection criterion for clients. The certification is the living proof that the values of the agency align with the values of the client. It is our mission to be obsolete, because in 2030 every great creative digital agency will have a B Corp certification and a strong social mission.
If you could invite one company to join the B Corp community, what company would that be and why?
More and more big brands take a stance and mix social ambitions into their marketing messaging. Great examples are Unilever and Nike, who have been outspoken about their ambitions on topics such as social equality and sustainability. The B Corp certificate could be a great tool for them to walk their talk. With big brands leading the way, the B Corp movement could gain a lot of traction for big and small companies alike.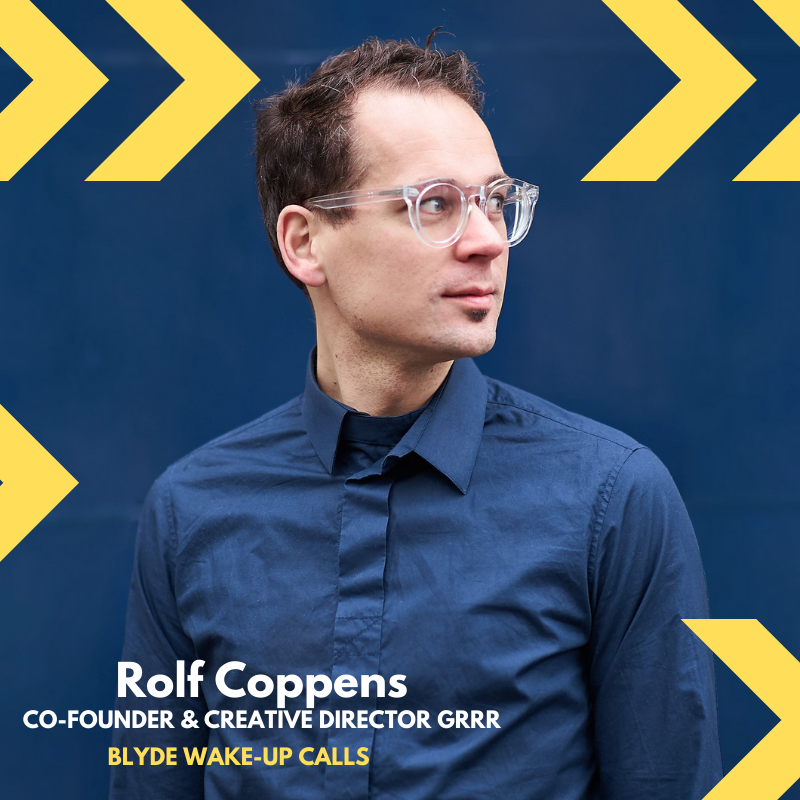 Hungry for more stories of changemakers? Read our other Wake-Up Calls here.
PS. There's more to come, so stay tuned. Follow us on Instagram!