BLYDE WAKE-UP CALLS
5 BURNING QUESTIONS TO FLORIS ZEVENBERGEN, CO-FOUNDER OF BDEALS
The past years have laid bare many truths about our current model of capitalism — the severe income inequality and the belief that human lives and environmental impact are expendable for better profit margins. The changemakers in the growing Certified B Corporation community are demanding an end to the myth that profits must come at the expense of purpose, and environmental and social care. It's time to wake up, it's time for action.  
As a member of the B-Corp community Blyde believes in the power of the collective, in taking a stand and inspiring people by showing what can and must be changed. In our weekly Wake-Up Calls, we stir up hunger for positive change. We listen to several B Corp voices who talk about their call to action for companies around the globe today. By letting people from different perspectives and businesses speak, we would like to underline the important role of business in this decade of action. 'On stage' today: changemaker Floris Zevenbergen, co-founder of Bdeals.
What was your wake-up call for contributing to a better world?
When I was younger (2007) my family and I travelled around the world for 6 months with the goal for us to learn the different cultures and the different challenges people in different (poor) countries go through. This is when I started developing my passion to contribute to a better world. In the last few years, I got in touch with several B Corps that inspired me a lot. I am very passionate about the fact that the B Movement only works with entrepreneurs who are setting up companies with the goal to create a better world instead of only trying to make more and more profit. 
What is your call to action for companies around the globe?
Take a look at your business operations and try to make a positive impact wherever possible. It doesn't matter how small. In this way, companies can mutually trigger each other, and thus enormous progress can be set in motion. Companies can make huge impact together.
Which SDG calls you most and why?
SDG 17: Partnerships for the goals. Today, Bdeals has partnerships with 14 B Corporations, ranging from food companies, like Tony's Chocolonely and Farm Brothers to Mini-wallet producer Secrid and impact crowdfunding platform Lendahand. Our partners are very diverse, in terms of size as well as in the products/services they offer. Therefore, their purpose and their stories also differ from one another, which is exactly what we look for. Together with our partners, we hope to inspire companies worldwide to join the B Corp movement.
Call me a changemaker – your company in 2030… (biggest dreams, wishes, plans?)
When it is one's goal to bring about fundamental change, it is crucial to collaborate with as many true disruptors (B Corps) as possible. We therefore consider our gifting business as a means to an end. It is our ultimate goal to set up a large-scale B Corp marketplace where aligned B Leaders and B Corporations can do business together and support one another for the greater good: creating positive impact.
If you could invite one company to join the B Corp community, what company would that be and why?
What I have always loved about the B Corp movement is that it consists of companies that are deeply motivated to contribute to a better world. A company that fits in well with this is Pieter Pot. They have a clear mission and stick to it.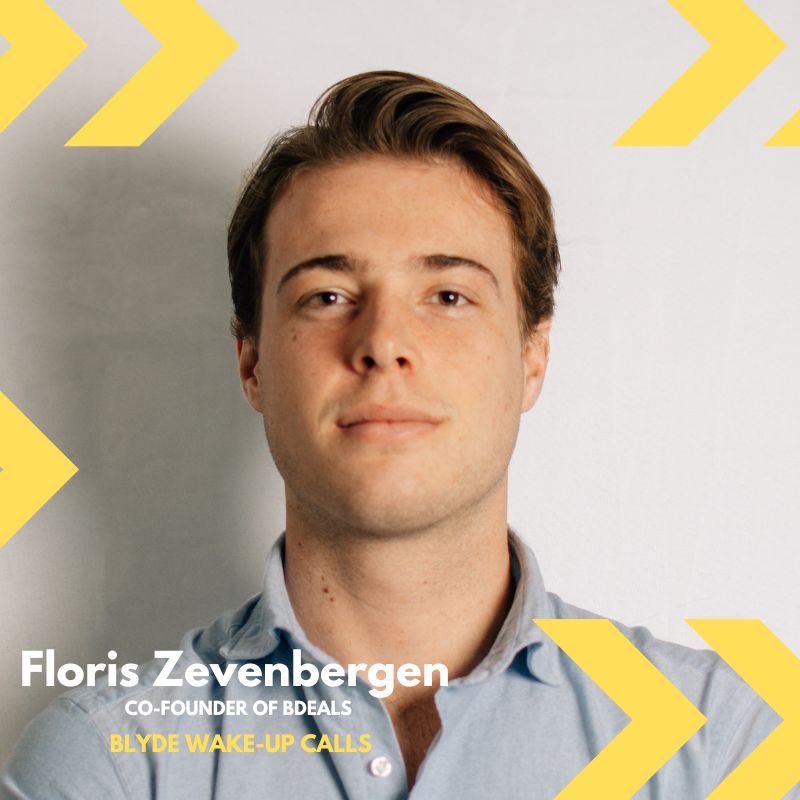 Hungry for more Wake-Up Calls? Read the other interviews here!