BLYDE WAKE-UP CALLS
5 BURNING QUESTIONS TO ALMAR FERNHOUT, FOUNDER OF SMYLE
The past years have laid bare many truths about our current model of capitalism — the severe income inequality and the belief that human lives and environmental impact are expendable for better profit margins. The changemakers in the growing Certified B Corporation community are demanding an end to the myth that profits must come at the expense of purpose, and environmental and social care. It's time to wake up, it's time for action.  
As a member of the B-Corp community Blyde believes in the power of the collective, in taking a stand and inspiring people by showing what can and must be changed. In our weekly Wake-Up Calls, we stir up hunger for positive change. We listen to several B Corp voices who talk about their call to action for companies around the globe today. By letting people from different perspectives and businesses speak, we would like to underline the important role of business in this decade of action. 'On stage' today: changemaker Almar Fernhout,  Founder of Smyle (on the way to the B Corp certificate).   
What was your wake-up call to contribute to a better world? 
I was born near the beach and grew up there. The enormous amount of plastic waste irritated me immensely. Plastic bottles, toothpaste tubes etc. One day I realized that not only me, but everybody around the world is brushing their teeth two times a day. That was a nice eye opener and a real wake- up call! How would it be to make a positive impact with a product that you use every day?  
What is your call to action for businesses around the world? 
When it comes to the personal care industry, stop using microplastics and plastic packaging. They are harmful to your health and ending up in oceans and other nature. It is also not necessary! There are lots of plastic-free alternatives available such as shampoos and toothpaste.  
Which SDG (Sustainable Development Goal) appeals to you most and why? 
Number 12: responsible consumption and production. If you produce and consume responsibly, you immediately have a cleaner and healthier living environment on land and in the water. It is also possible to just use personal care without microplastic and without plastic packaging. In this way you also achieve big health benefits. 
Call me a changemaker – your company in 2030…(greatest dreams, wishes, plans?) 
In 2030 we want to be a leader in USA  when it comes to good oral care, of course without plastic. Let's dream big right? Think of SMYLE as the Tony Chocolonely of oral care, a premium product, striking packaging design and funky flavors that go hand in hand with making a lot of impact! 
If you could invite one company to join the B Corp community, which company would it be and why? 
Unilever, which is a major player in the field of food and care, will only make a real impact if this multinational becomes a B Corp.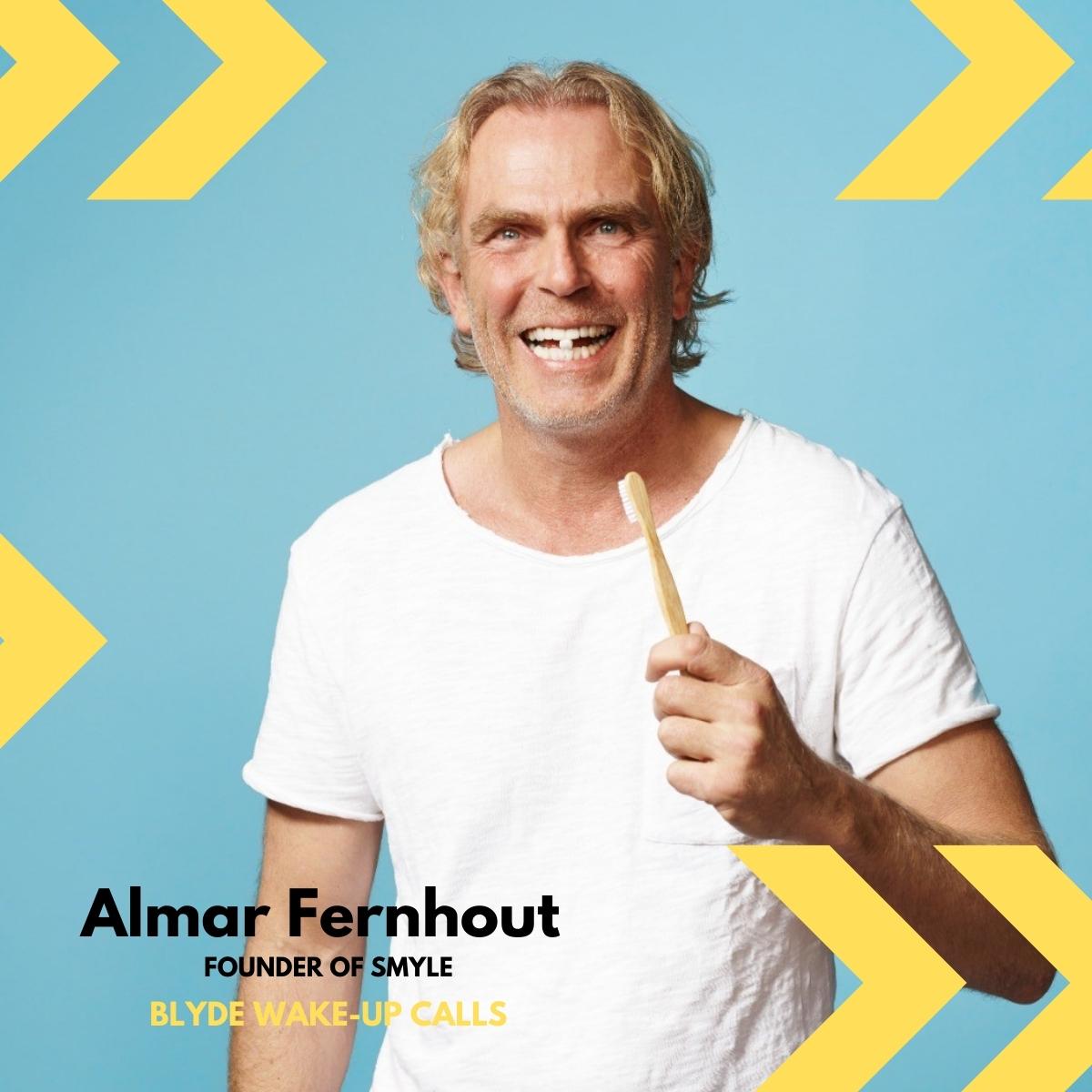 Hungry for more Wake-Up Calls? Read the other interviews here!