BLYDE WAKE-UP CALLS
5 BURNING QUESTIONS TO FEMKE LOTGERINK,
SUSTAINABILITY MANAGER AT
O MY BAG
The past years have laid bare many truths about our current model of capitalism — the severe income inequality and the belief that improving human lives and taking care of the environment are expendable for better profit margins. The changemakers in the growing Certified B Corporation community are demanding an end to the myth that profits must come at the expense of purpose, and environmental and social care. It's time to wake up, it's time for action.
At Blyde we believe in questioning the status quo. We believe in the power of the collective, in taking a stance and inspiring people by showing what can and must be changed. In our Wake Up Calls, Blyde stirs up hunger for positive change. We listen to several B Corp voices who talk about their call to action for companies around the globe today. By letting people from different perspectives and businesses speak, we would like to underline the important role of business in this decade of action. 'On stage' today: changemaker Femke Lotgerink, sustainability manager at O My Bag.
What was your wake-up call for contributing to a better world?
Something that I've always wondered is: why does it make such a big difference where you are born? When I was studying International Relations, I came to realize that, for a very large part, the world is unequally structured because of the way we do business, especially in international trade. But since we're causing it ourselves, we can also change it ourselves. That was my wake-up call. It is possible to conduct business, be profitable and grow, while not harming the planet and its people. Or even better – while improving it.
What is your call to action for companies around the globe?
Don't wait. It will never be perfect so just go ahead and try to change it for the better. Be curious, embrace mistakes, learn from those mistakes and improve along the way. And most importantly: have fun!
Which SDG (Sustainable Development Goal) calls you most and why?
8 – Decent work & economic development. At O My Bag, we stand for trade, not aid. We work with 4 partner factories in Kolkata, India, who all share this same value. Together with them, we work to create more jobs and many other things such as creating better jobs for women, higher wages and long term training programs for employees. We hope to create bottom-up change, because while many European brands source leather goods from India, working conditions in the sector remain extremely poor. I am convinced that having a decent job is crucial for wellbeing. Not only because of the pay, but also because it gives people the feeling of belonging, accomplishment, and purpose.
Call me a changemaker – your company in 2030…(biggest dreams, wishes, plans?)
We connect company growth to growing impact in India. In 2030, we want to be an internationally renowned bag and accessories label. We are known for our beautiful, timeless designs and our social values. We are available all over the world. We have positively impacted 100.000 lives with our ethical supply chain and social projects. This means that we not only create decent jobs as explained earlier, but we also make sure that we don't have a purely transactional relationship with India. By donating 1% of our annual revenue to social impact projects in and around Kolkata we ensure that our symbiotic relationship flows back to the communities surrounding our production facilities too. So as our business grows, so will our positive impact. Along the way, we keep on improving our material use and supply chain efficiency to become climate positive. Furthermore, we aim to grow our Pre-Loved Program to become a more circular company towards 2030. Finally, we'll keep on innovating with the latest trends and developments in vegan leather materials. 
If you could invite one company to join the B Corp community, what company would that be and why?
In the fashion industry, similar sustainable brands are popping up everywhere, B Corp certified or not. But do we really need more of those brands? I don't think so. To save the planet, we need to change the system of fast fashion. So, I would challenge the big, fast fashion companies – we all know who they are – to start considering B Corp certification and to at least do the Impact Assessment.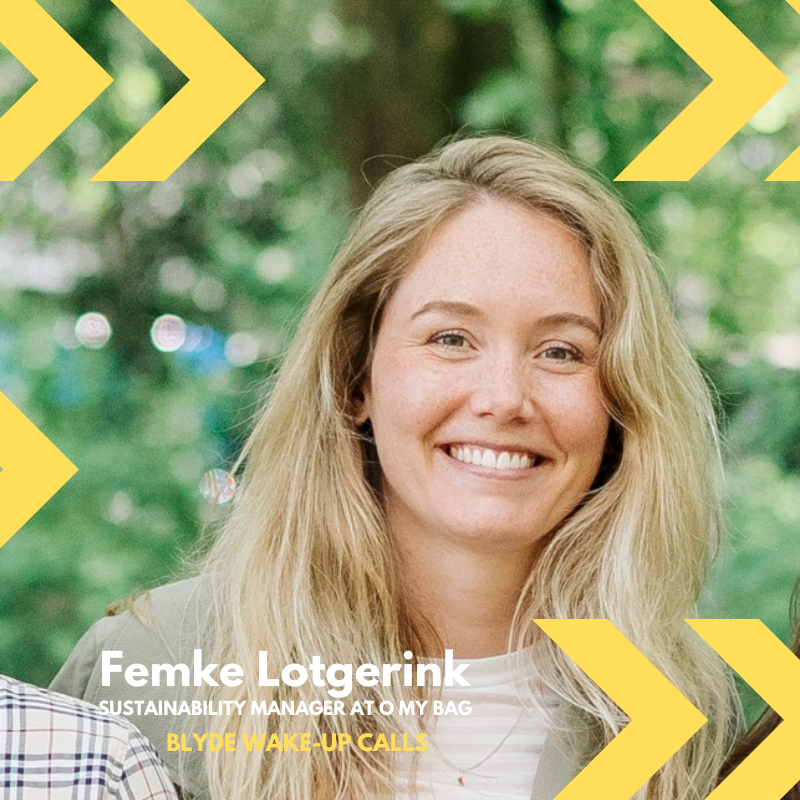 Hungry for more wake-up calls? Read the other interviews here!