BLYDE WAKE-UP CALLS
5 BURNING QUESTIONS TO DEWI VAN DE WAETER, FOUNDER OF THE LEKKER COMPANY
The past years have laid bare many truths about our current model of capitalism — the severe income inequality and the belief that improving human lives and taking care of the environment are expendable for better profit margins. The changemakers in the growing Certified B Corporation community are demanding an end to the myth that profits must come at the expense of purpose, and environmental and social care. It's time to wake up, it's time for action. 
At Blyde we believe in questioning the status quo. We believe in the power of the collective, in taking a stand and inspiring people by showing what can and must be changed. In our Wake Up Calls, Blyde stirs up hunger for positive change. We listen to several B Corp voices who talk about their call to action for companies around the globe today. By letting people from different perspectives and businesses speak, we would like to underline the important role of business in this decade of action. 'On stage' today: changemaker Dewi van de Waeter, Founder of The lekker Company.   
What was your wake-up call for contributing to a better world?  
Roughly 8,5 years ago I did a vegan challenge with my brother, we had to eat vegan for 30 days. This month I got used to scanning ingredients lists to find out which crisps contain milk and which don't. When I ran out of shampoo I took the opportunity to have a look at the ingredients here too. I realized that you'd have to study the cosmetic language (INCI) to de-code what's going on in your bottle of shampoo. After some hours on Google I realized that vegan cosmetics are not the norm, far from it. It really made me feel frustrated that it's so hard to find out if your cosmetic products contain any animal-based ingredients. That's when my hobby started; making cosmetic products with vegan ingredients. When a few Pinterest recipes turned out better than store-bought items, I decided to turn it into a business. 
What is your call to action for companies around the globe? 
Make decisions in your company that will make future generations proud. Growth and profit are not always the end goal. 
Which SDG (Sustainable Development Goal) calls you most and why? 
Number 2: no poverty. I choose this one because it ties in with almost all of the other ones. When people are not busy with surviving everyday they can deal with sustainability issues. But off course all of them are important. With The Lekker Foundation, we currently support 100weeks, an organizations that is helping women and families to escape from extreme poverty. 
Call me a changemaker – your company in 2030…(biggest dreams, wishes, plans?  
 I hope we can change the norm for cosmetics towards being natural and sustainable. That all cosmetics are vegan, plastic-free and natural. That the current norm (plastic, animal-based ingredients, and questionable ingredients) become the exception. Our company would be a team of 10 (I don't dream of a lot bigger) and our Foundation gets a more prominent role. 
If you could invite one company to join the B Corp community, what company would that be and why?  
McDonald's. I'd like them to turn plant-based completely and use sustainable packaging. How great would this be? Maybe in 2030?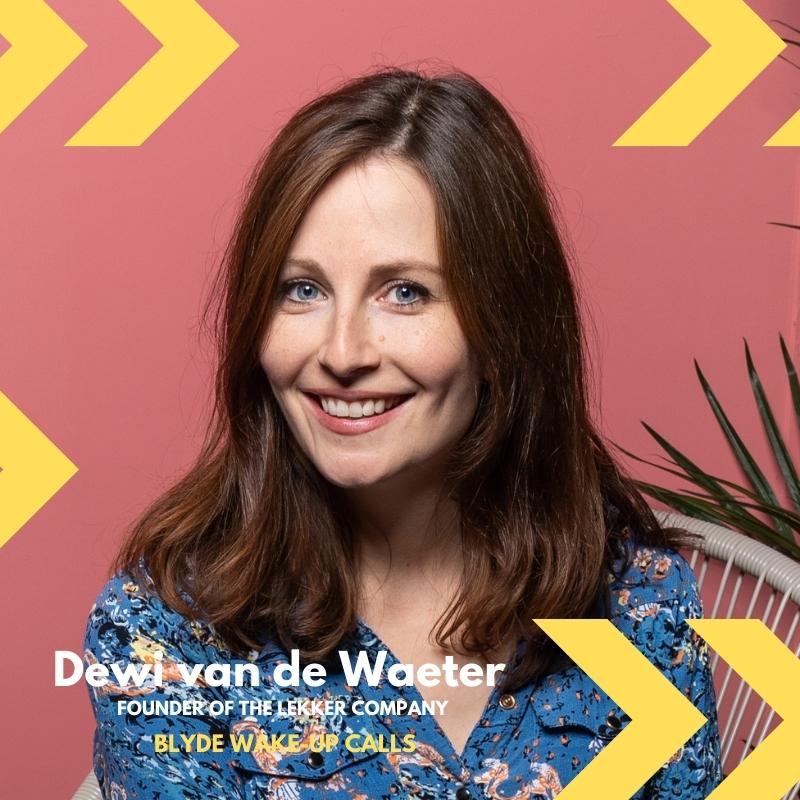 Hungry for more Wake-Up Calls? Read the other interviews here!