More and more people are dealing with burn-outs, the planet is facing difficulties such as floods and wildfires, and the economic world is mainly focusing on short-term financial goals. We are stuck in a capitalistic system, which is making us greedy for growth and is slowly pushing our planet beyond her ecological boundaries. We need a radical system change to save the planet.
Nowadays, many companies are introducing sustainability goals and hiring 'Happy People Officers'. But we need more. We need a whole new economic system that shifts its focus from pure financial benefits to benefits for the planet and human wellbeing: the Purpose Economy. Using business as a force for good starts with involved leaders. Managers who see the worth of their environment and actively make a positive contribution to it. To incorporate the environment into our business strategies – like B Corp companies already do – is of massive importance to switch to a sustainable way of doing business. To switch from a money-driven to a purpose-driven economy.
Because it starts with managers with the right mindset, education plays an important role. Hanze University of Applied Science acknowledges this notion and launches the first European MBA in Purpose Economy. We all know that, unfortunately, there is no planet B. But, we can start from scratch. With a clean slate. Therefore, a major part of the program focuses is unlearning. It breaks with old ideas on success and profit and teaches about a new, alternative way of thinking about these subjects. What better place to unlearn than in school? The MBA in purpose economy prepares you to become a leader of the future.
 What is the purpose economy?
The idea of the purpose economy was born as an alternative to the current, focused on financial profits, economic system. Within this 'new' economic system, the ecological system (which includes us as human beings) is the focal point. The importance of financial profits shifts to the background and benefits for the planet and our wellbeing are put first.
Growth and free market operation have been the starting point of our economic system for decades. This 'old' economic model is driven by the flow of goods and services: we buy a product that results in profits for the company that we buy it from. But nowadays we are slowly moving to a more sustainable system, where the boundaries of both natural resources as well as employees are respected. Why is this shift happening? People are more than ever searching for a sense of purpose in their (working) lives and the concern for our planet is increasing. We like to feel good about the work we do, but also about the purchases that we make.
 What do you learn during the MBA in purpose economy?
The innovative two-year executive MBA in Purpose Economy is meant for (future) managers. They get a profound lesson in unlearning based on Alvin Toffler's theory of unlearning: The illiterate of the future are not those who can't read or write but those who cannot learn, unlearn, and relearn. It is almost like brainwashing. By letting go of old notions of success, profit and the economic system, we can look at the future with an open mind. Only then, a sustainable alternative to our economic system can be successfully introduced: the Purpose Economy.
The MBA gives you the tools for leadership in a new economic reality. You learn to lead based on the purpose-principle, in which not only the achievement of financial profit, but also social, societal and personal impact are seen as indicators of success. With insights and lessons from experts in the field, you learn to recognize the sweet spot of a good balance between global issues and the interests of a company. The curriculum is linked to the Sustainable Development Goals (SDG's) of the United Nations. See full program here.
Curious about the MBA? Go to www.hanze.nl/mba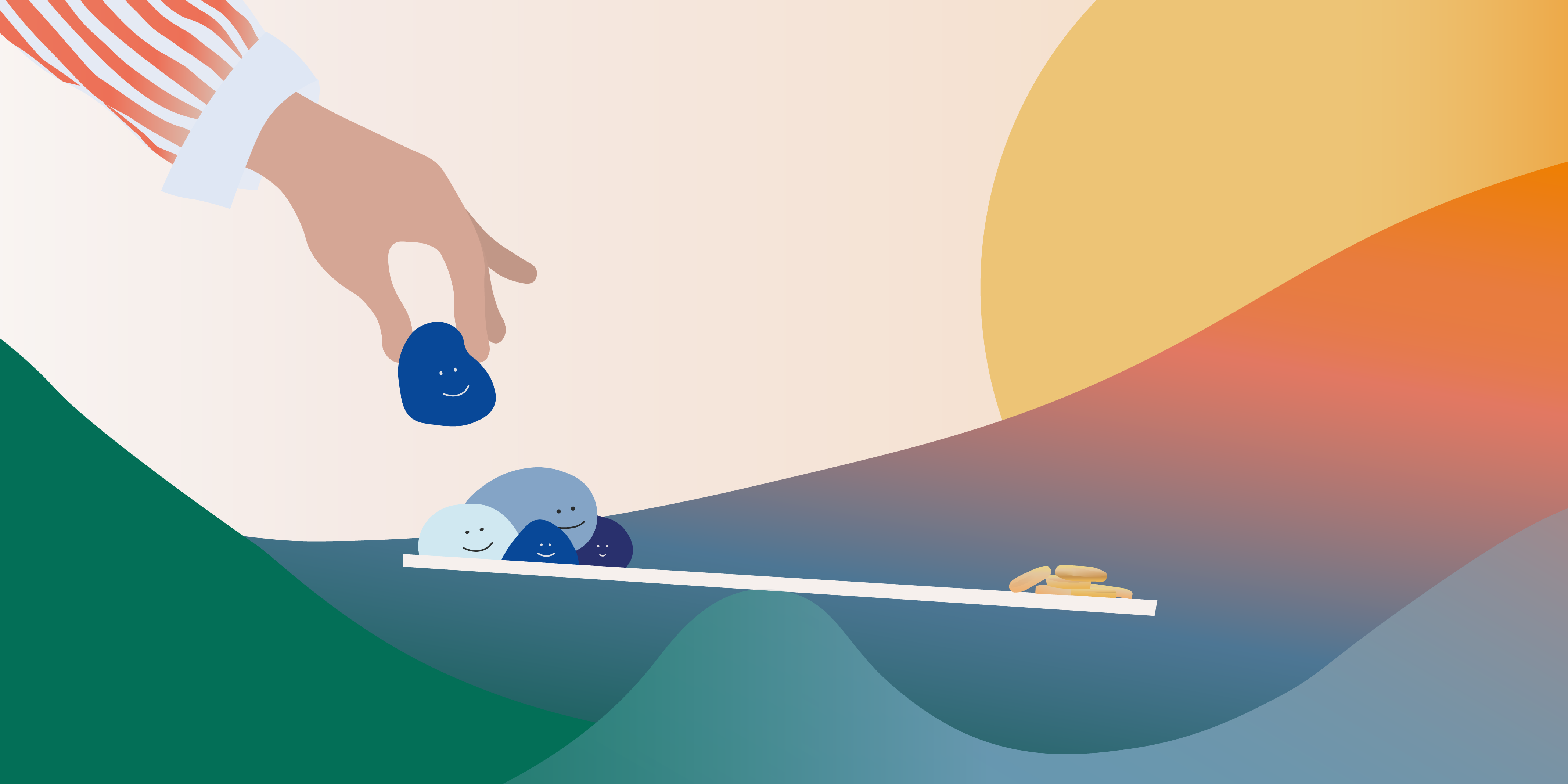 Op de hoogte blijven van al het Blyde nieuws? Schrijf je onderaan de pagina in voor de nieuwsbrief!