BLYDE WAKE-UP CALLS
5 BURNING QUESTIONS TO JUDITH JOAN WALKER, CHIEF OPERATING OFFICER OF AFRICAN CLEAN ENERGY
The past years have laid bare many truths about our current model of capitalism — the severe income inequality and the belief that improving human lives and taking care of the environment are expendable for better profit margins. The changemakers in the growing Certified B Corporation community are demanding an end to the myth that profits must come at the expense of purpose, and environmental and social care. It's time to wake up, it's time for action.
At Blyde we believe in questioning the status quo. We believe in the power of the collective, in taking a stand and inspiring people by showing what can and must be changed. In our Wake Up Calls, Blyde stirs up hunger for positive change. We listen to several B Corp voices who talk about their call to action for companies around the globe today. By letting people from different perspectives and businesses speak, we would like to underline the important role of business in this decade of action. 'On stage' today: changemaker Judith Joan Walker, Chief Operating Officer of African Clean Energy.  
African Clean Energy is on a mission to eliminate the worst forms of poverty on a platform of clean energy and smartphone technology. What was your wake-up call for contributing to a better world? 
Our wake-up call to set up African Clean Energy was to see what the global energy crisis looks like with our own eyes. It's the billowing smoke pouring from small windows in rural homes. It's not being able to keep warm in winter. Relying on candles as your main light source, or having to weigh the benefits of boiling water because of the time and expense that's incurred. Also, I was raised with the ingrained idea that if you see a problem you can help solving, you do it.
What is your call to action for companies around the globe?
Look at all levels of your business and take all stakeholders into account. It is not that hard to make changes that transition you to being the kind of business that we can all be proud of. Don't do it because it's good for your marketing, but because you want to be proud of what you build, where you work, and what you're leaving behind for others. 
Which SDG (Sustainable Development Goal) calls you most and why?  
Speaking for African Clean Energy, I would obviously say SDG 7: Affordable and Clean Energy. Honestly, however, I think one of the key drivers in our work is SDG 1, No Poverty. I truly believe that abject poverty leads to so many negative coping mechanisms that no person wants to resort to. No person deserves to be so poor that they have to choose between bad and worse. However, this is an everyday reality with energy and food poverty. Food or light – what kind of choice is that?
Call me a changemaker – your company in 2030… (biggest dreams, wishes, plans?) 
We're investing heavily into creating virtuous cycles and sustainable energy ecosystems directly into the communities we operate in. I hope that we can establish and grow these ecosystems in a way that makes charcoal reliance and energy poverty a distant memory.
If you could invite one company to join the B Corp community, what company would that be and why?  
I don't think inviting one or the other makes the difference. I think there is a global mindset change that needs to happen, where we use business to drive progress and stop focussing on amassing wealth. I think all new businesses should build in valuing every stakeholder from the very beginning and grow the business with this in mind. It should be embarrassing to only care about financial gain, so let's stop glorifying that.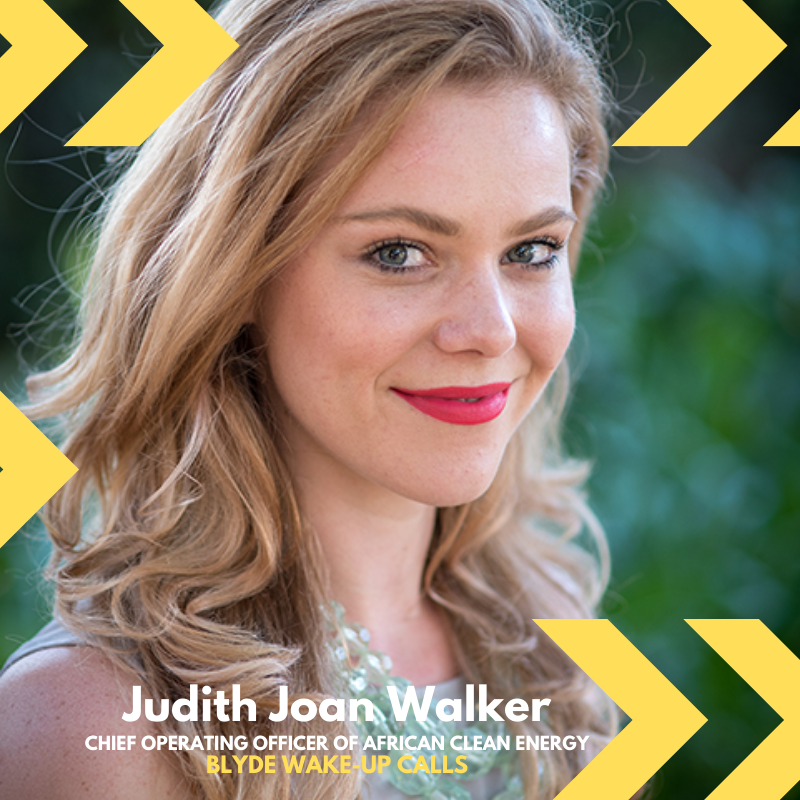 Hungry for more wake-up calls? Read the other interviews here!